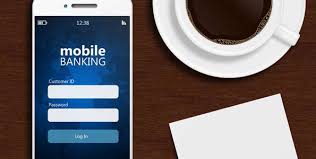 A few years ago when I was joining college, one of the requirements for admission was to open a bank account. I went to one of the banks I thought would be the go-to but I was shocked when I asked me to get a guarantor so I could opne an account; not taking a loan mind you. That kept me thinking whether our banking sector had gotten of age or was still playing to the old way of banking; ofcourse you guess it right the game was being played the old way in a 21st century. No one was thinking ahead if ever there would be any digital disruption and business unusual hapennings.
Fast forward, I walked to another bank across the road and bam, an account was opened for me. I later own 'hated' the first bank and really fell in love with this other bank that allowed me to open an account. Years later the first bank has been on my neck wanting me to bank with them but due to the first experience, I have never opened up to them.
Four years ago if anyone ever told you that you could access a loan under minutes then you would say thats not true. Today there is scrumble by all and sundry in the financial sector to lure every borrower to their side, this is what I call the digital disruption. The traditional way of lending was just working fine until 4 years ago when the likes of Tala , Branch , Zidisha, etc came into play and the traditional lenders were just thrown off the balance. Realizing the customer now has so many options, everyone is busy dishing out their pieces of the pie to these customers. We have seen banks over the recent few 2-3 years closing down a number of branches, laying off staff and strategically positioning themselves in the digital lending space.
In the coming days we shall be looking at each of these lenders in details especially those in the digital lending space and how much disruption they have/are causing in the market.